Technologies
Developing JGC's Own Process and Unit Operation Technologies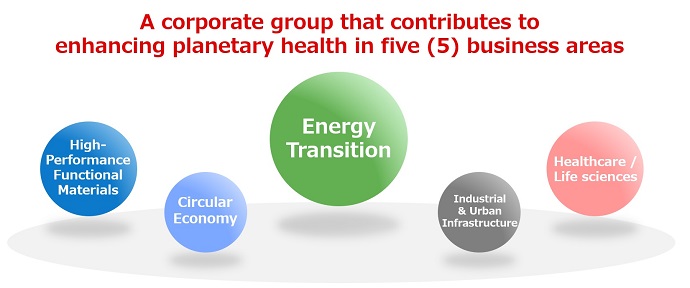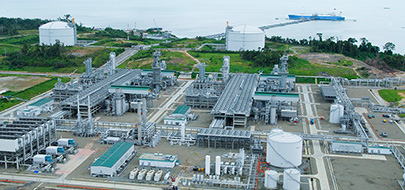 JGC has developed its own process and unit operation technologies which have been adapted to a wide range of energy and industrial plants.
In plotting its present course, JGC is presently seeking to apply its accumulated knowledge and advanced technologies to businesses which contribute to the preservation of the natural environment and to the promotion advances in social infrastructure. For the environment, these moves are centered around the effective management of CO2. In the area of improving living standards, its endeavors encompass a number of fields including utilization of undeveloped resources, nuclear power, life sciences, mineral resources development and urban infrastructure.
Additionally, JGC aims not only to pursue its own efforts toward technology development, but is also seeking opportunities to develop innovative new technologies jointly with outside partners.
You can find features, applications and records of our technologies.
JGC Group's Approach to Intellectual Property and Intangible Assets
Let us introduce you to our approach to intellectual property and intangible assets.
Our technological ability, which is the foundation for our value creation, is "intellectual property and intangible assets" that is essential to the JGC group. We are striving to create sustainable innovations by connecting our technological ability that we have cultivated through our preexisting businesses, to new business expansion and development.