Technologies and Solutions
Technologies and Solutions
JGC Group's Technologies and Solutions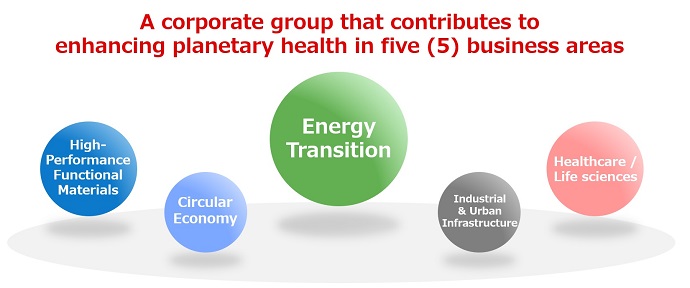 We are working to realize our "Purpose" of "Enhancing Planetary Health" through the application of our advanced technologies and solutions in five business areas – energy transition, health care and life sciences, high-performance functional materials, circular economy, and industrial & urban infrastructure.
Please select and click on the technologies and solutions you would like to learn more about.
JGC Group's Approach to Intellectual Property and Intangible Assets
Let us introduce you to our approach to intellectual property and intangible assets.
Our technological ability, which is the foundation for our value creation, is "intellectual property and intangible assets" that is essential to the JGC group. We are striving to create sustainable innovations by connecting our technological ability that we have cultivated through our preexisting businesses, to new business expansion and development.