Toward a World where Recycling is Second Nature
Sustainability Initiatives



Marine pollution from plastic waste has become a global social issue, and from the standpoint of recycling as well, there is a need to establish effective ways to recycle this resource. The JGC Group promotes plastic waste recycling through EUP gasification chemical recycling, which can close the plastic recycling loop.
Responding to Worse Marine Pollution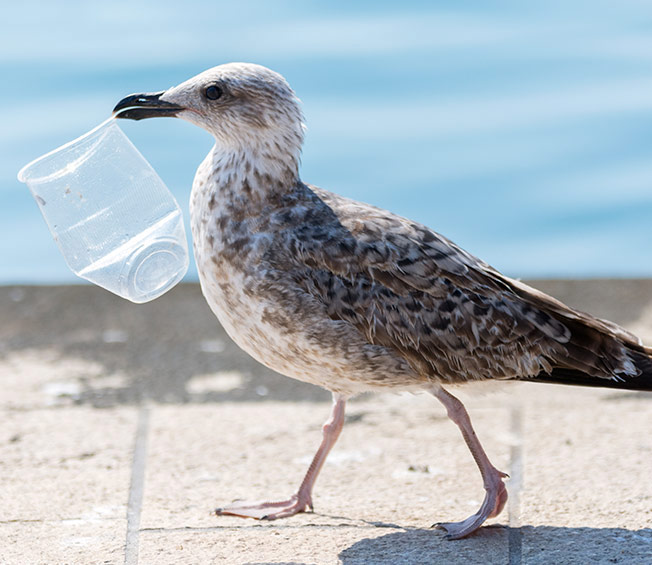 Recent years have seen more troubling marine pollution from plastic waste, with estimates suggesting that the amount of this waste in oceans will surpass the amount of fish by 2050.* But because plastic is so convenient, global plastic demand is set to more than triple by 2050, compared to 2015. This makes it a priority to establish effective recycling systems to prevent further pollution.
*

Source: The New Plastics Economy: Rethinking the Future of Plastics & Catalysing Action, Ellen MacArthur Foundation, 2017
Chemical Recycling, Essential for Higher Recycling Rates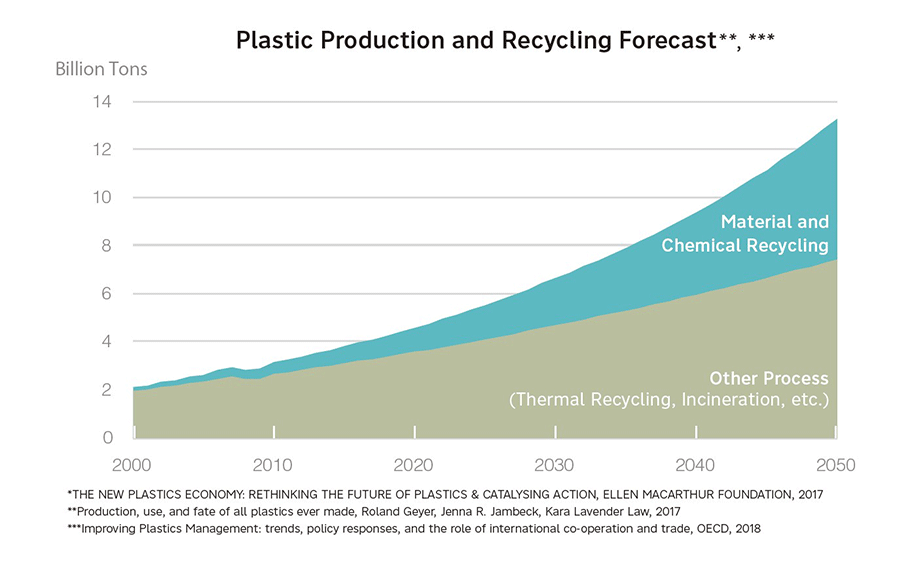 As an essential step toward meeting an official target* in Japan for reducing plastic waste, the country must greatly improve the plastic recycling rate. This calls for promotion of chemical recycling also applicable to plastic waste that is physically difficult to recycle, such as mixed plastics and plastic with impurities, as Japan continues to make the most of material recycling.**
*

The government of Japan targets a 60% reuse or recycling rate for plastic containers and packaging by 2030, as outlined in the Resource Circulation Strategy for Plastics announced in 2019.
**

A method of reusing plastic waste by melting or remolding it without altering its molecular structure.
EUP Recycling with the World's Only Record of Commercial Operations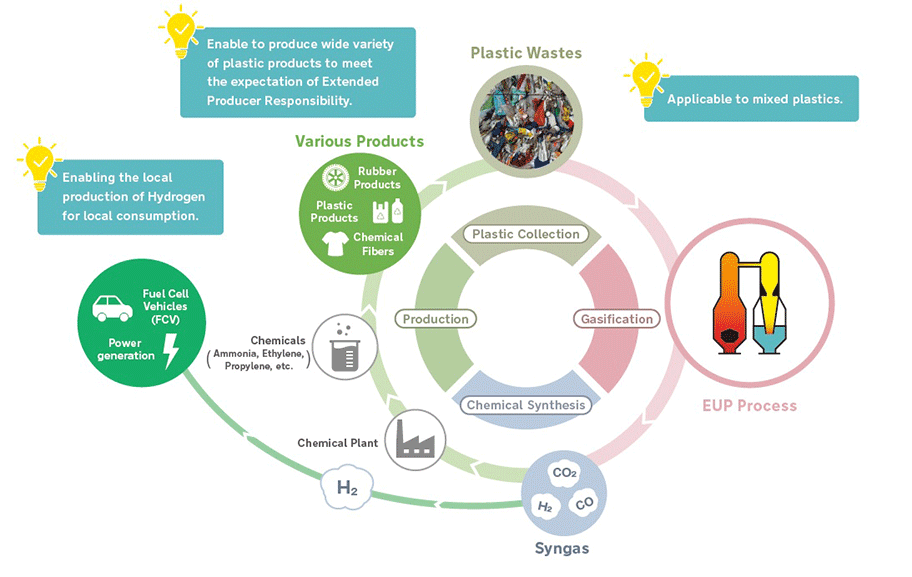 Commercially, the only gasification chemical recycling facility in the world with a long-term record* employs the Ebara Ube Process (EUP) developed by Ebara Environmental Plant Co., Ltd. and Ube Industries, Ltd., which gasifies plastic waste using partial oxidation with oxygen and steam, producing synthesis gases that can be used in the synthesis of ammonia, olefins, or other chemicals. Having concluded an EUP relicensing agreement in October 2020, the JGC Group oversees licensing and facility construction as an official licensor/contractor.
*

In use at the Kawasaki Plant of Showa Denko since 2003
Turning Plastic Waste into Hydrogen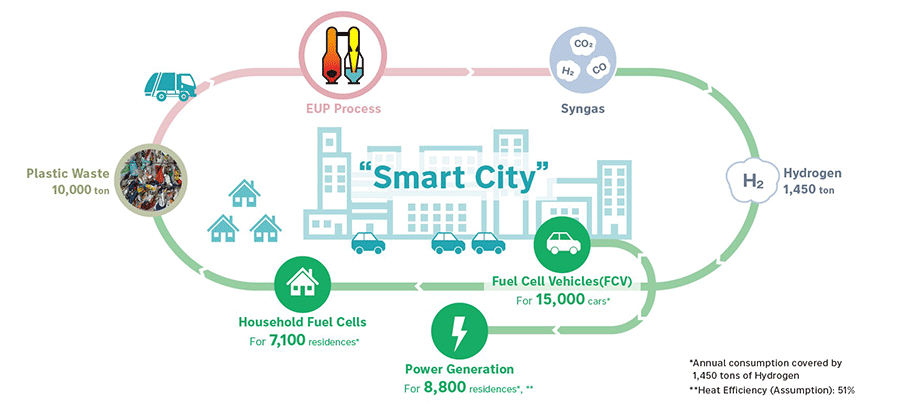 Synthesis gas produced at EUP facilities can be refined into hydrogen for use in applications such as power generation and fuel cell vehicles. By helping establish smart cities based on a model emphasizing local production and consumption of hydrogen, JGC is contributing to a hydrogen economy.
Next-gen Sustainable Aviation Fuel Made with Used Cooking Oil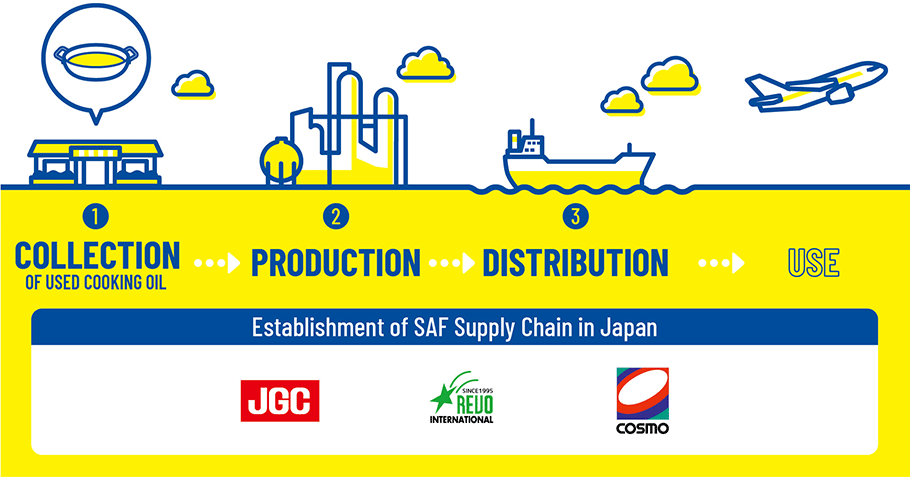 The JGC Group, in collaboration with Revo International and Cosmo Oil, is working to establish a supply chain for domestically produced SAF (Sustainable Aviation Fuel) made through the hydrogenation of used cooking oil. By promoting the domestic production of SAF, which has already been put into practical use in Europe and the United States, we will contribute to the decarbonization of the domestic aviation industry.