Technologies (Nuclear)

Wet Oxidation Process
Wet Oxidation Process
Organic Waste Decomposing Process
Spent resins (bead and powdered), filter sludge and so on are difficult to decompose. In addition, conventional treatment technologies such as incineration and/or solidification pose further drawbacks in off-gas treatment and solidified waste qualities. JGC's Wet Oxidation process overcomes these problems and reduces waste volume by decomposing their organic structure to CO2 and H2O using H2O2 oxidation reaction. This process provides technical and economical advantages. This process also applies to hazardous organic wastes.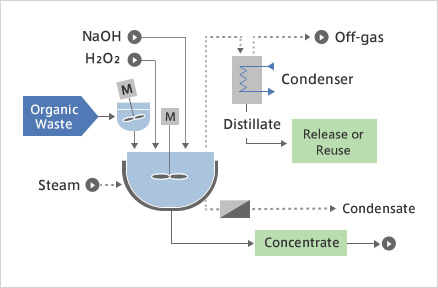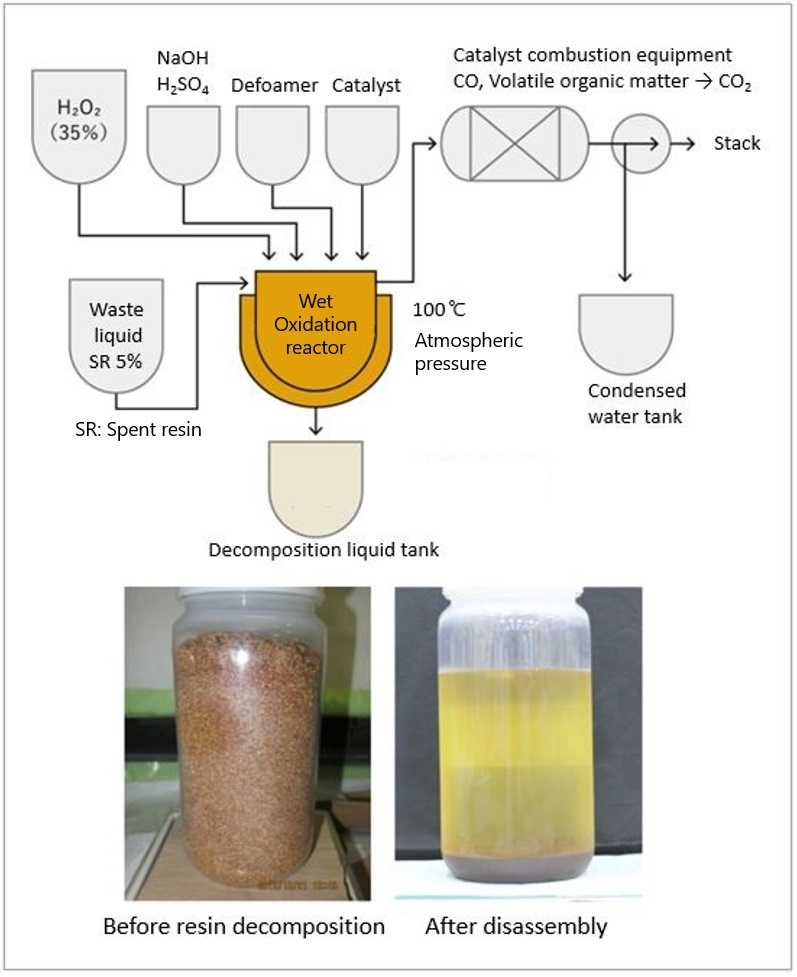 Efficient


Complete decomposition of organics
Easy solidification of decomposed residue

Safe


Mild decomposition reaction: 100 ºC atmospheric pressure
No hazardous off-gas generation such as SOx, NOx or radioactive gas

Cost-effective


Omits off-gas unit
Reduces waste volume
Minimal H2O2 consumption
Small installation space
Mobile unit available
Spent ion exchange resin and spent organic filter aid from nuclear power plants
Chelating reagent from nuclear facilities
Hazardous organic matter
Treatment of SG decontamination effluent at "A" Nuclear power company in U.S.A.