O&M Services
JGC's O&M Services: Realizing Competitive Plant Operations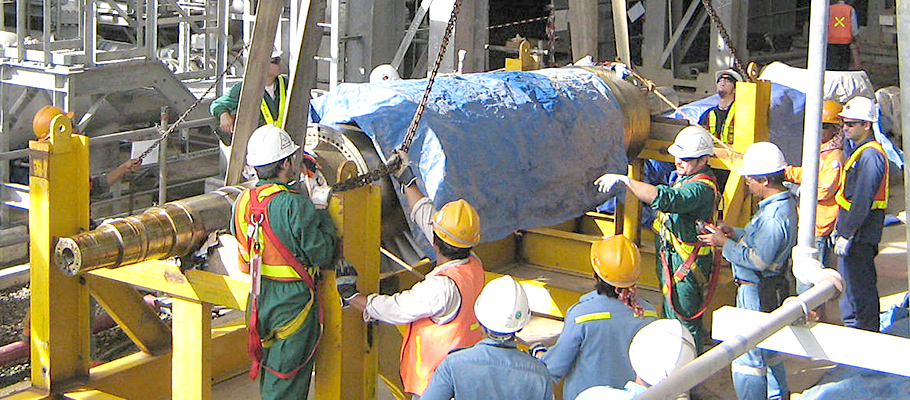 Maintaining safety and reliability while maximizing profit are the core goals of plant operation. To realize this, JGC offers wide-ranging O&M (Operation and Maintenance) services for all project stages, from feasibility studies through FEED, EPC and commercial operation.
JGC provides O&M services in line with the needs of its clients, including (i) operation preparations, such as planning, system development and training; (ii) consulting services on elements including profit optimization, reliability and safety improvement; and (iii) a full spectrum of services for the planning, performance and operation of various types of maintenance. In addition, through the collection and analysis of operating data and other big data it is able to foresee possible operational faults, which enable us to apply the most advanced technologies to maximize plant operability.
Through the combination of JGC's unique project management know-how and highly developed engineering technologies and the application of its safety management skills and technological know-how, its clients can experience an increase in the value of their business.
Operational Readiness Services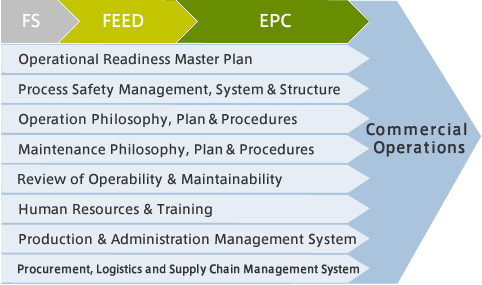 JGC provides operational readiness from the early stages of a project, accomplishing smooth transition from EPC to stable commercial operation through development of organizations, management systems and supply chains.
Operational Excellence Services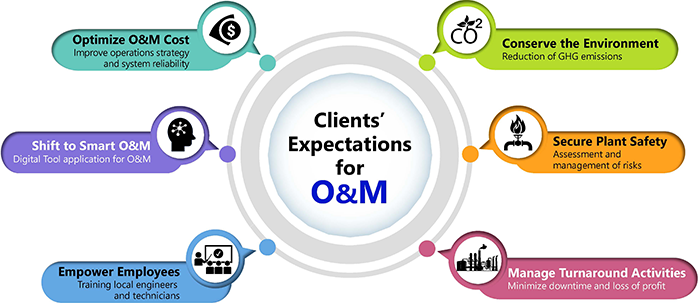 JGC offers a wide variety of services and solutions to solve the problems its clients confront.
JGC applies its wealth of experience and know-how to achieve significant improvements in safety, asset integrity and reliability, turnaround and cost competitiveness, and profitability.
Asset and Operations Management Services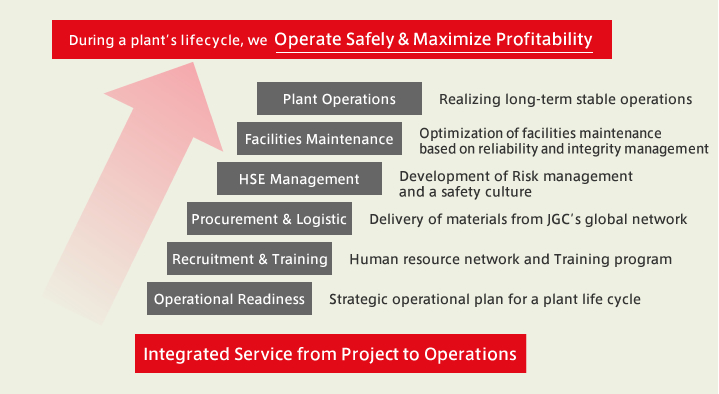 JGC provides a full spectrum of services for asset and operations management, including operation and maintenance, human resources recruitment, training, management system development and on-site administration.
JGC provides safe and stable operations for its clients through asset and operations management services and operational readiness throughout the FS, FEED, and EPC stages.
Smart Maintenance Service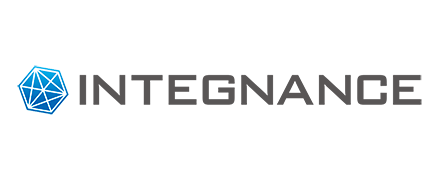 Presenting four values of Connecting Data, Data Driven, One-stop Service and Benchmarking, we provide integrated services related to "maintenance" and "safety" to assist planning maintenance activities and managing projects on which customers gain further profits.
INTEGNANCESM is the brand name of the integrated maintenance service offered by the JGC Group.