Technologies (Life Science)

Energy Saving/Environmental Technology
Energy Saving/Environmental Technology
Building Safe and Stable High-Efficiency Systems
JGC is able to ascertain the energy required to meet the needs of managing and operating pharmaceutical and research facilities by making full use of technologies for testing systems and controls, carrying out simulations, etc. The company also builds safe and stable high-efficiency systems through quantification to allow their visual ascertainment by manufacturers and researchers.
Total Coordination in Energy Savings
JGC ensures the compatibility with manufacturing/laboratory equipment and takes operational risks into consideration to build HVAC* systems that ensure energy savings without compromising the safety of workers or the stability of the manufacturing/laboratory environment.
*

HVAC: Heating, Ventilating and Air Conditioning
(Example of the Synthetic Chemical Laboratory)
Air flow rate: 25 % down compared to conventional system
Power consumption of fan: 50 % down compared to conventional system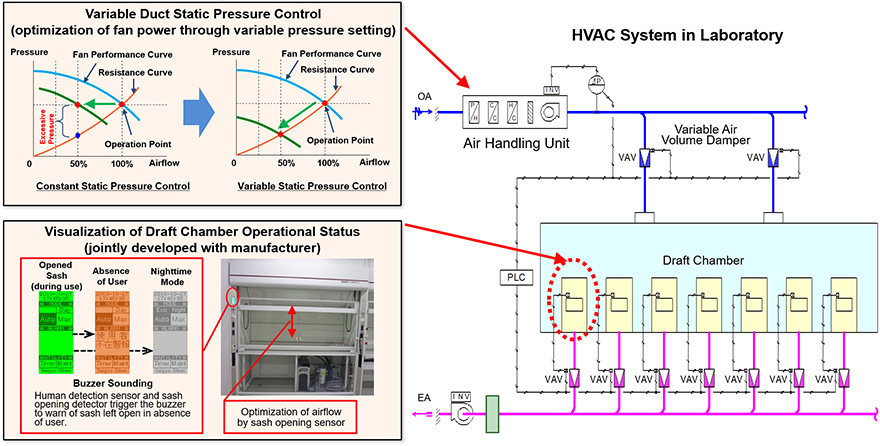 Validity Assessments of Simulations in Coordination with BIM
By making use of validity assessments of simulations in coordination with digitally designed BIM (Building Information Modeling), JGC builds optimal systems to allow manufacturers and researchers to visually ascertain the required conditions in temperature, airflow, illumination, etc.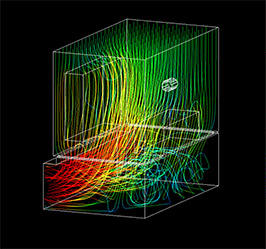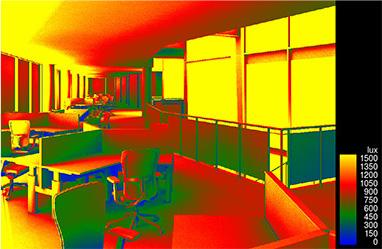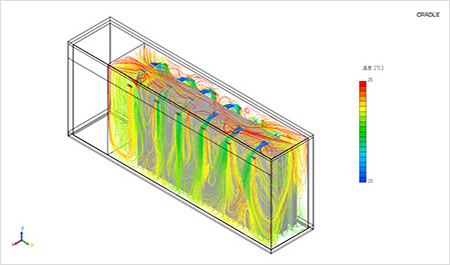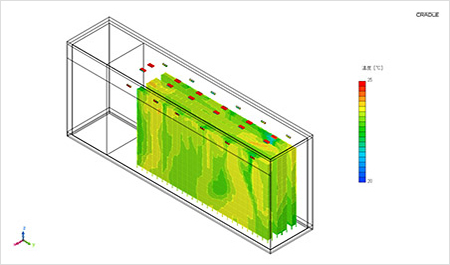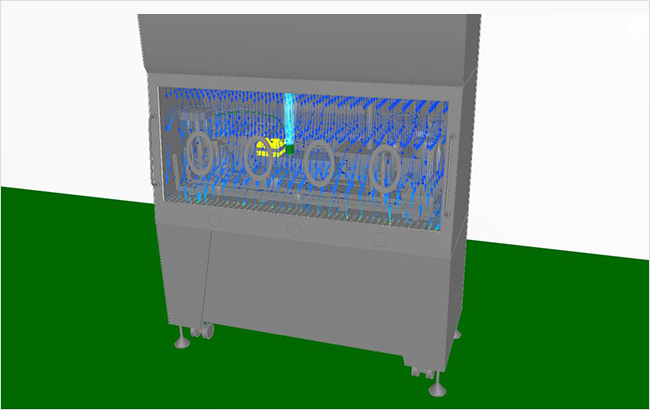 Technologies (Life Science)