Energy Transition - Low-Carbon/Decarbonization

2nd Generation Bioethanol Production Process
2nd Generation Bioethanol Production Process
This is a "2G (second generation)-bioethanol" process using inedible resources as raw materials. This process does not compete for food resources and leads to reduced CO2 emissions. "2G-sugar" which is an intermediate in this process, can be used as a material for bio-based chemicals.
2nd Generation Bioethanol Production Process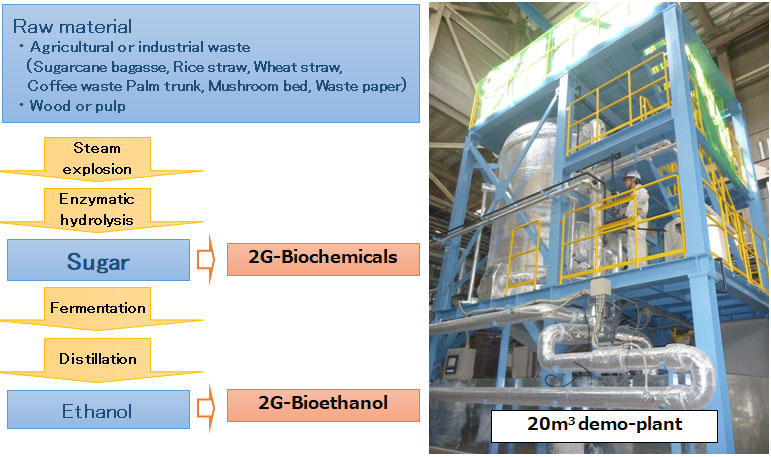 Inedible resources can be used as raw material.
Enzymatic hydrolysis can be carried out under the high viscosity condition.
Unique hydrolysis process allows for enzyme usage reduction.
Raw materials

Agricultural or industrial waste (Sugarcane bagasse, Rice straw, Wheat straw, Coffee waste, Palm trunk, Mushroom bed, Waste paper)
Wood or pulp

Products

2G-Ethanol
2G-Sugar (for bio-based chemicals)
Demonstrated at 20 m3-scale
Viable projects for commercial use for domestic and overseas clients are being investigated