JGC Group

at a Glance

This page provides an easy-to-understand overview of the JGC Group's business, strengths, history, and future vision.
Enhancing planetary health
Project Completion Record
More than 0 projects in over 0 countries
Net Sales
0.0 billions of yen
Operating Income
0.0 billions of yen
A Group of Five Major Operating Companies with Two Business Segments: EPC Business and Functional Materials Manufacturing
What We Do
Centered on the two business segments of the EPC business targeting an extensive business field, and functional materials manufacturing propped up by unique technologies, JGC operates businesses in a variety of regions throughout the world.
EPC Business
Expanding our Business Domain Beyond Oil & Gas to the Development of Infrastructure
Project Completion Record
More than 0 projects in over 0 countries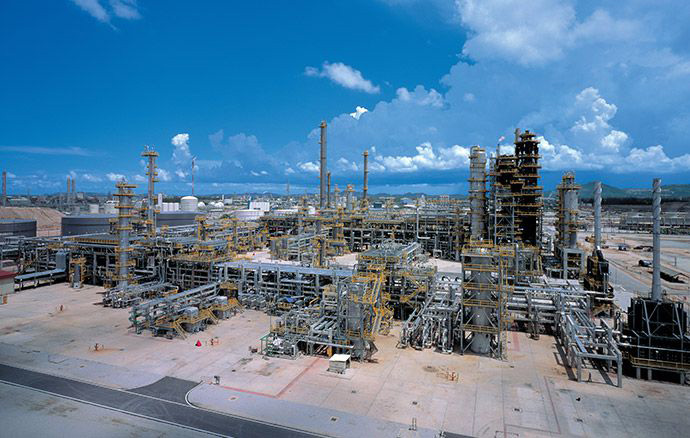 Oil Refining
Track record*
47 projects
*overseas EPC projects
JGC has a strong record in the construction of heavy oil cracking facilities, such as fluid catalytic (FCC) and hydrocracking units.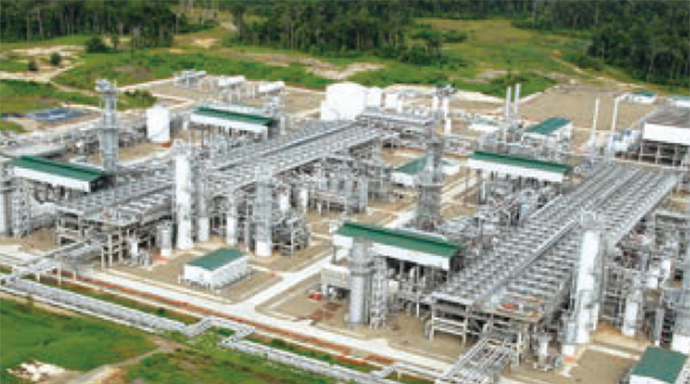 Liquefied Natural Gas (LNG)
Track record
48 trains
JGC has constructed LNG plants with a combined total of 48 trains, equating to a market share of over 30% on a production capacity basis.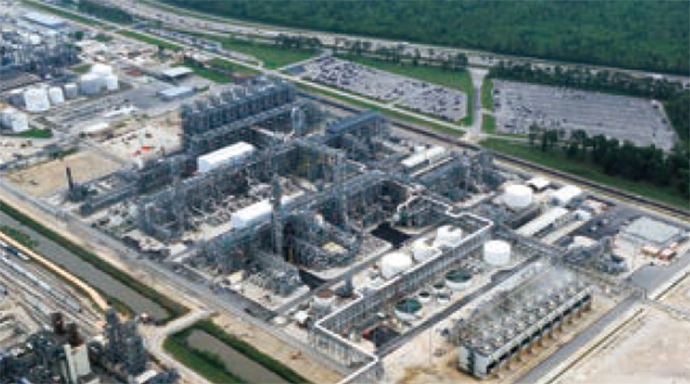 Ethylene
Track record
42 projects
JGC is recognized worldwide for its ability to deliver ethylene plant projects, which are seen as particularly challenging due to the complex nature of the facilities.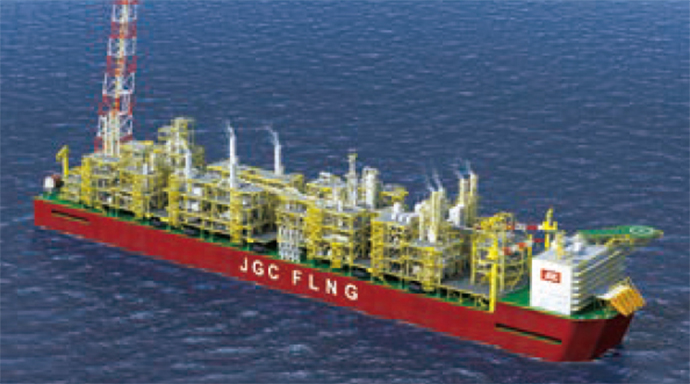 Floating Liquefied Natural Gas (FLNG)
Track record
Involved in 3 of the world's 4 projects
JGC is involved in three of the four FLNG* projects currently under way worldwide.
* FLNG plants that can withstand high seas in open ocean locations
Functional Materials Manufacturing
Large market shares in niche areas backed by unique technologies
EPC Business
First-class project execution capabilities
Advanced Technologies for Maximum Returns
Top Priority on Safety
Highly-Driven Human Resources for Excellent Leadership and Goal Completion
Reducing Environmental Burden
Functional Materials Manufacturing
Nanomaterial Control Technologies
Ceramics Manufacturing and Processing Technologies
"Beyond the Horizon"
Program Management Contractor
&
Investment Partner
Five-year growth strategy as the 1st Stage of a 10-year plan toward realization of the corporate vision
Define direction and business areas in the 10 years from now

Direction targeted for 10 years from now to 2025
Mainly Oil & Gas, Broaden to Infrastructure
EPC
Upstream
Downstream
Infrastructure
Services: Enter overseas plant O&M service business
Business investments: Mainly infrastructure
Covered Business Areas
EPC Business
Oil & Gas
Upstream
Crude oil/gas gathering,
Gas-oil separation, Offshore
Downstream
LNG, Gas processing,
Oil refining, Petrochemicals,
LNG terminals
Services
Domestic plant maintenance service,
Overseas plant O&M
Infrastructure
Energy infrastructure
Power generation(Fossil fuels),
Nuclear power,
Renewable energy
Social infrastructure
Pharmaceutical,
Medical,
Airports
Industrial infrastructure
Non-ferrous
Business Investments
Integrated water and power(IWPP),
Environmental and new energy,
Medical, Airports, etc.
Manufacturing
Catalysts, Fine chemicals,
Fine ceramics
Ratios by Business Area (Based on Adjusted Operating Profit)
FY0
Infrastructure
non-hydrocarbon
energy,
industry/social
0%
Business investments
including catalysts and
fine chemicals
0%
FY0
Infrastructure
non-hydrocarbon
energy,
industry/social
0%
Business investments
including catalysts and
fine chemicals
0%
FY0
Infrastructure
non-hydrocarbon
energy,
industry/social
0%
Business investments
including catalysts and
fine chemicals
0%