Healthcare & Life Sciences

GMP Compliance Technology
GMP Compliance Technology
Engineering to Comply Promptly with the Changing GMP Regulatory Requirements/Trends in Japan, and Worldwide
With the deepest and quickest understanding of the changing GMP requirements/trends domestically and internationally, JGC promises to contribute to the earlier start-up of the rational and highly effective pharmaceutical plant, by reflecting our understanding to the engineering for new plant construction and renovation of the existing plants, considering future provisions.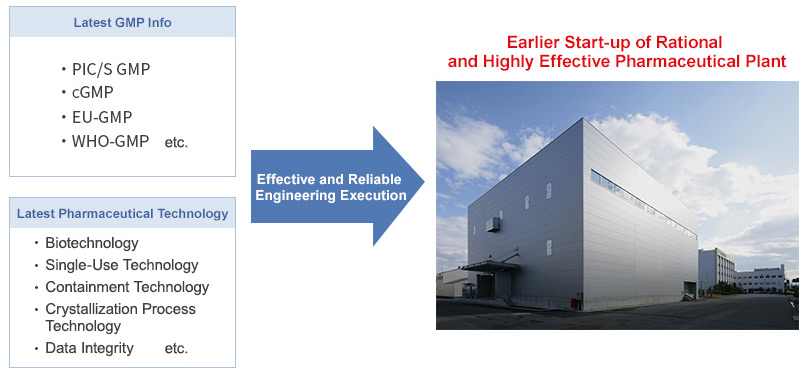 GMP Compliance Design/Qualification
Based on our understanding of GMP requirements for equipment and facilities together with our wide-ranging knowledge of pharmaceutical technologies, JGC executes rational, traceable design and construction following a science and risk-based approach. Also, JGC fully assists your qualification activities effectively in a timely manner.
Healthcare & Life Sciences