 Establishing a Beachhead for Entry into the North American Project Market
USGC Ethylene Project - U.S.A.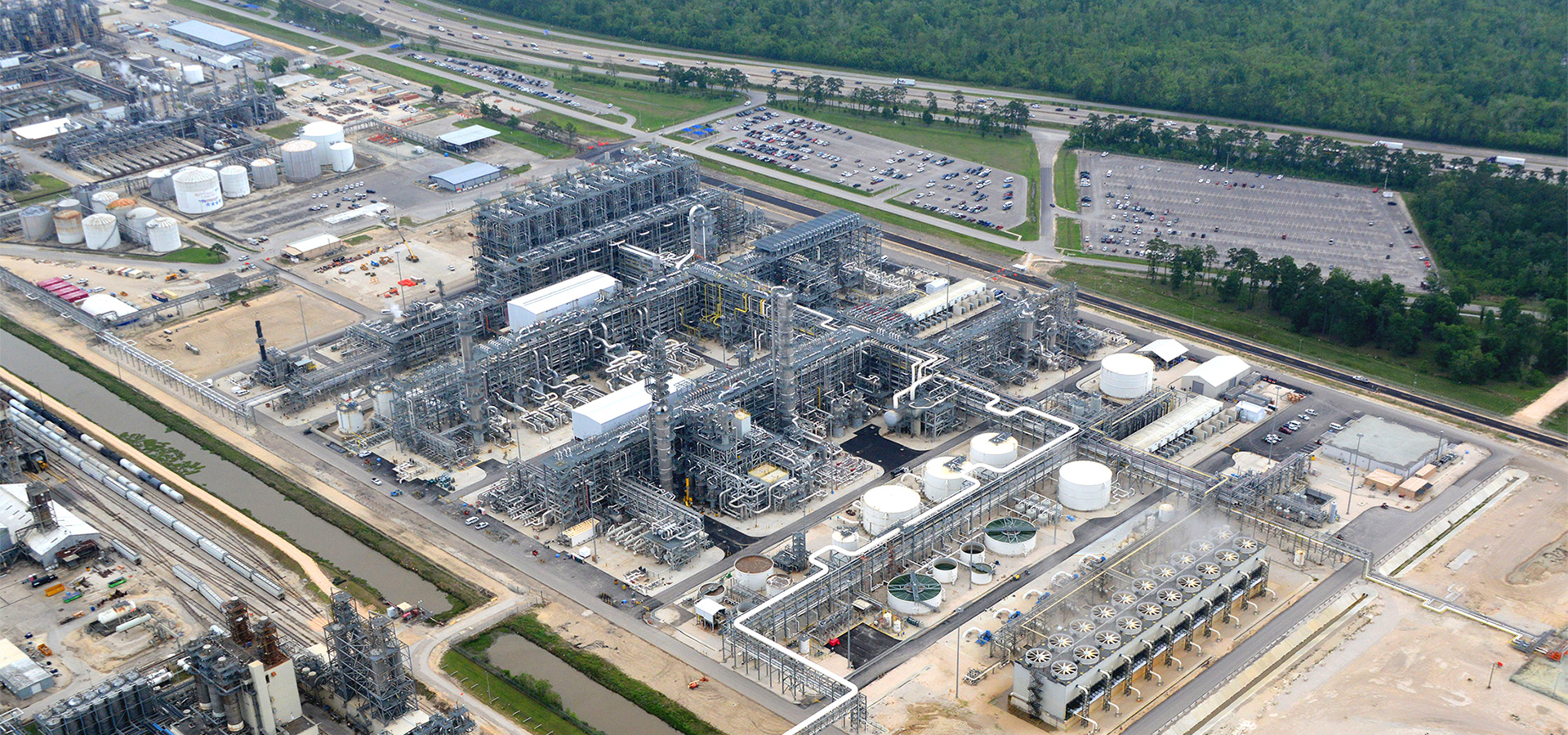 Challenging a New Frontier
While a shale revolution was taking off in 2013 centered on the U.S., Chevron Phillips Chemical was planning to launch a project to construct a new petrochemical complex built around one of the world's biggest ethane crackers in Texas of the U.S.
For Japan's EPC contractors, who had focused on the Middle East as their principal arena, North America, where plans for large-scale LNG/Chemical plants were emerging one after the other in response to the availability of lower-priced shale gas, signified a need for them to catch the new wave that promised to change the industry. In addition to our engineering technology in ethylene manufacturing and our track record of having executed over 40 projects to construct ethylene plants, we won high appraisal for our reliability in successfully completing two projects in the past to construct major petrochemical plants for clients in Saudi Arabia, and a joint venture led by JGC succeeded in landing the contract for this project in October 2013.
However, for JGC, the execution of our first major EPC project in North America was to encounter a number of unpredictable difficulties.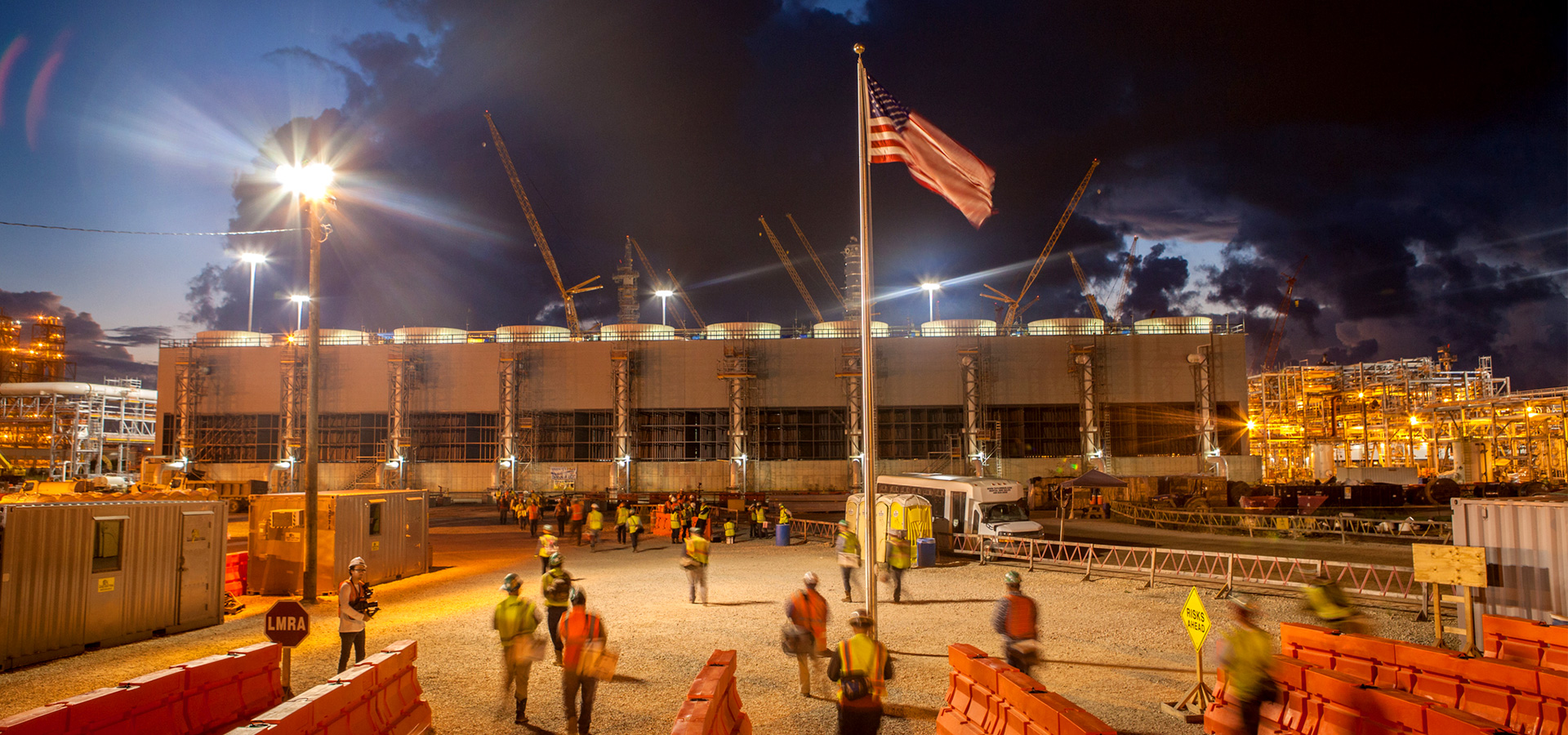 Despite Many Challenges, the Unwavering Attitude Towards the Completion of the Project Remained Unchanged
In 2016, as construction work was on the verge of reaching its climax, the site was struck by unexpected, once-in-half-a-century, prolonged and heavy rains, resulting in the construction site and surrounding areas being hit by floods. This meant an inevitable revision of the construction schedule. Moreover, in August 2017 as construction work entered its final stages, the site was struck by Hurricane Harvey, which inflicted huge damage to the southern part of the U.S. A part of the plant became inundated just prior to its completion, and construction work came to a complete halt. The site was also cut off from nearby infrastructure, and a state of uncertainty continued as to when work would be able to resume. JGC was forced to face the difficult decision of whether to keep assigned employees on-site or temporarily allow them to return to Japan. But upon the strong request of the client, Project Director Akira Sugiyama ultimately decided to keep the assigned employees on-site after promising to prioritize safety. JGC succeeded in showing its commitment to completing the project even in the face of an unprecedented situation. Upon gathering all the assigned employees after the hurricane, Sugiyama explained the company's policies, and when he left the conference room, he was greeted by a chorus of calls of, "Welcome back, Samurai!" as they all reached out to shake his hand. It was a moment that allowed us to confirm the sense of expectations and trust in our company.
Despite coming face to face with such unanticipated situations time and again, our company cooperated with our partner, Fluor Corporation, to complete construction by never giving up. As the leader of the joint venture, the 25 workers assigned to the U.S. from JGC oversaw the project by managing 5,000 local employees.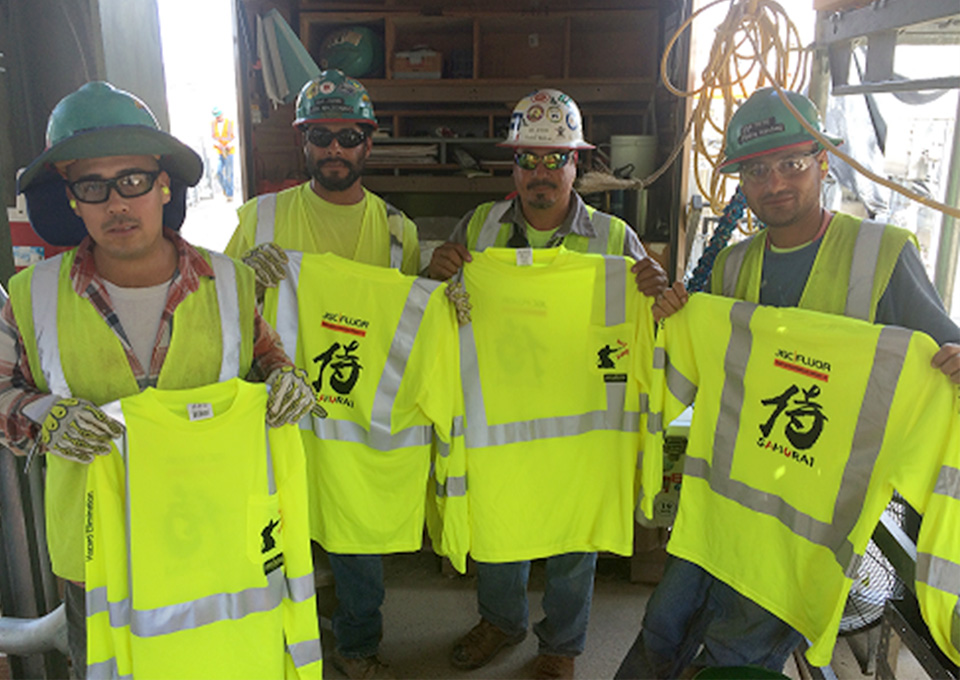 The Plant Finally Begins Commercial Operation in March 2018
Challenges in the U.S. Continue
In December 2017, the plant was finally completed, and began commercial operation in March 2018, around four years after landing the contract. After construction, trial operation and performance guarantee tests were carried out in very short period, a mere three months or so, setting a new record for both JGC and the client for an ethylene plant, and contributing greatly to the boosting of the client's business value.
JGC faced a variety of difficulties, but our technological capabilities and leadership skills won high appraisal from our client, and they have expressed a strong desire for JGC's participation in the project to construct their next petrochemical complex for which studies have already begun.
JGC's challenges in North America have only just begun.