Functional Materials Manufacturing
Functional Materials Manufacturing
Responding to World-wide Needs through Advanced Manufacturing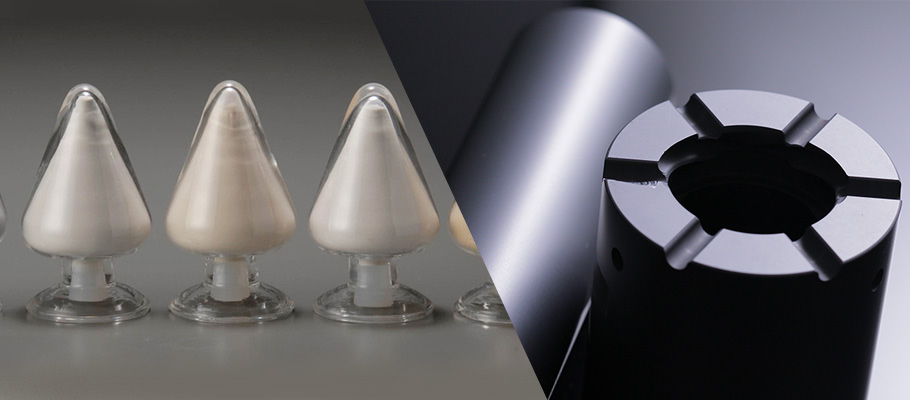 JGC manufactures and sells unique products in the fields of catalysts, fine chemicals and fine ceramics. Our advanced technologies, such as fine-particle control technologies, material property evaluation and improvement technologies, and high production control capabilities, enable us to achieve a high share of the market for specific products. We contribute to the creation of a sustainable society by supplying these products, which are essential for people's comfortable lives.
JGC mainly manufactures FCC (fluid catalytic cracking) catalysts, catalysts for hydrogenation processes, and other catalysts for petroleum refineries, as well as chemical catalysts for petrochemical applications. We have the top share of FCC catalysts in Japan, and we are considered one of the leading producers of this product in the world.
Recently, we have been focusing on sales of environment-related products such as flue gas denitrification catalysts. We are also contributing to global environmental conservation by providing technology licenses in Europe, the United States, South Korea, China and other countries.
For more information
Utilizing the nanotechnology developed through the production of catalysts, JGC manufactures and sells fine chemical products such as information and electronic materials, optical materials, cosmetic materials, and colloidal (superdifferentiator) materials. These fine chemical products are used in the production of products essential to people's comfortable lives: liquid crystal displays and flat panel displays for televisions and computers, semconductor manufactruing equipment, cosmetics, eyeglass lenses, etc.
For more information
Utilizing material evaluation and improvement technologies, JGC develops, manufactures and sells electronic ceramics, engineering ceramics, MMC (metal ceramic composite), and other products. For Silicon nitride substrates, which are indispensable for power units such as electric vehicles (EV) and are expected to be widely used in the future, we possess unique technologies superior to conventional manufacturing methods in terms of both performance and cost, and we aim to gain a high market share in this field in the future.
For more information