Our Business Model
Centered on the two business segments of the EPC business targeting an extensive business field, and functional materials manufacturing propped up by unique technologies, JGC operates businesses in a variety of regions throughout the world, contributing to economic growth and industrial development in not only Japan, but also in various countries worldwide.

In addition to the core business in EPC, the JGC Group operates a functional materials manufacturing business in the fields of catalysts and fine chemicals, as well as fine ceramics.
Business Areas
While JGC mainly operates in the oil and gas industries, including oil, natural gas, and petrochemicals, it is also engaged in wide-ranging infrastructure business such as energy, industry and social.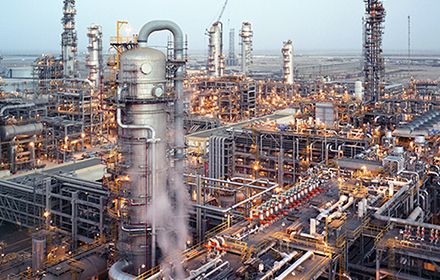 Oil&Gas
Performance that Equals the World's Best