Sustainable Aviation Fuel
Sustainable Aviation Fuel
Promoting Production of Sustainable Aviation Fuel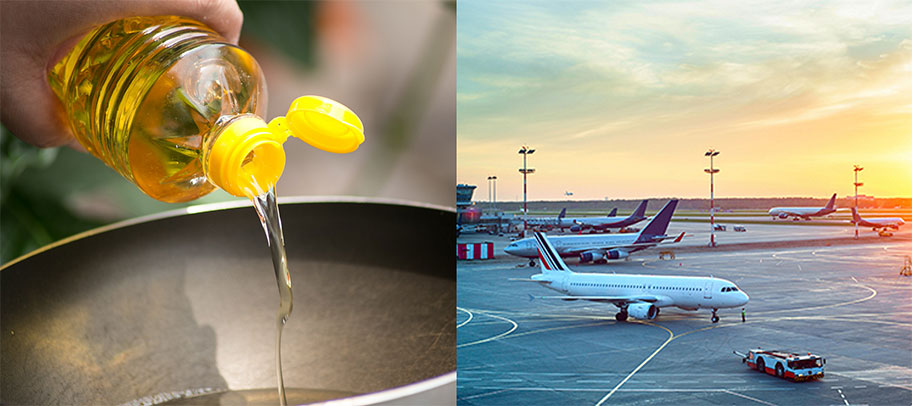 SAF (Sustainable Aviation Fuel) is a fuel that is produced through the treatment of raw materials such as biomass, used cooking oil, and municipal solid waste (MSW). The life cycle of the fuel, from production to combustion, is much more efficient than conventional aviation fuels in terms of greenhouse gas emissions. It is an aviation fuel that can be used with existing infrastructure without modification. With the global demand for reductions in CO2 emissions, the aviation industry is also working to reduce CO2 emissions, mainly in overseas countries. The introduction of SAF has already begun, and there is a critical need to accelerate the development, manufacture, distribution, and use of SAF technology in Japan as well.
In this context, the JGC Group has entered into an agreement with REVO International Inc. and Cosmo Oil Co, Ltd. to build a supply chain and domestically produce SAF (Sustainable Aviation Fuel) by hydrogenating used cooking oil.
In addition, in March 2022, the company began working with REVO International Inc. In collaboration with the All Nippon Airways and Japan Airlines and established "ACT FOR SKY," a voluntary organization to promote the commercialization, dissemination, and expansion of domestically produced SAFs. We will contribute to the development of Japan's aviation network and industry as a whole, and to the realization of a sustainable society.