JGC Functional Materials - Making Life Easier
JGC Functional Materials
- Making Life Easier -
Functional materials play an integral role in modern-day life. Through its affiliates, JGC Catalysts & Chemicals (JGC C&C) and Japan Fine Ceramics (JFC), the JGC Group produces a wide variety of materials that are used in familiar places, including your home, your town, and your office or factory.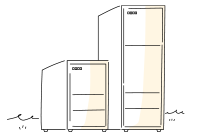 The "ENE-FARM" is an environmentally friendly system that generates electricity and hot water at home from the hydrogen contained in gas combined with oxygen from the air, and uses energy without waste. However, city gas, which is the main raw material for hydrogen, contains sulfur compounds that must be removed in the process of producing energy. Desulfurization agents for fuel cells manufactured by JGC C&C have the ability to adsorb sulfur compounds and are used as materials for household fuel cells, supporting ecologically-friendly lifestyles.
Products
Household fuel cell materials (desulfurizing agent)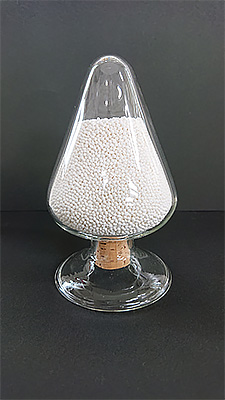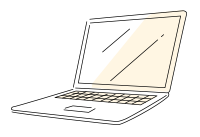 Home Electric Appliances
(Digital home appliances, mobile phones, flat-panel TVs, air purifiers, LEDs, etc.)
JGC C&C produces various fine chemicals by processing nanoparticles based on its original nanoparticle preparation technology. They play an important role in our daily lives as part of the products we use. For example, materials used in the manufacture of semiconductors for digital home appliances, parts such as displays and touch panels for mobile phones and personal computers, together with materials such as antireflection films for flat-panel TVs, deodorant antibacterial materials for air purifier filters, and substrate abrasives for LEDs. These products contribute convenience and comfort in our daily lives.
Products
Semiconductor materials for digital consumer electronics
Display materials for mobile phones
Antireflection films for flat-panel TVs
Deodorant antibacterial materials for air purifier filters
Substrate polishing for LED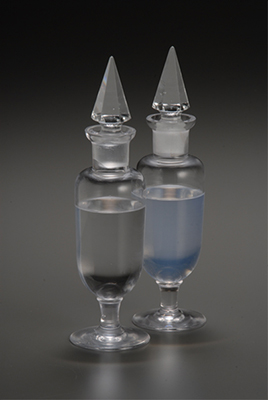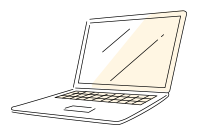 Memory Materials for Personal Computers
The 'fine' products produced by JGC C&C are closely related to the refinement of the personal computers used in our offices and homes. The company's proprietary "functional silica" that controls particle size and shape according to application, is used as part of personal computers for liquid crystal displays and semiconductors, and "silica sol" is used as a polishing material in the manufacture of hard disk drives.
Products
LCD and semiconductor materials for PCs
Hard disk drive polishing material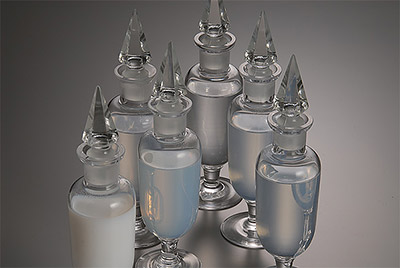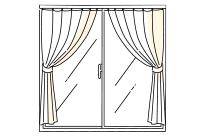 Anti-Bacterial and Deodorizing Function for Materials such as Curtains
JGC C&C has developed an antibacterial agent that serves as a nanoparticle deodorant. Nanoparticles are used in a wide range of daily commodities such as curtains and carpets because they can be coated efficiently on the surface and do not affect the texture.
Products
Deodorant antibacterial material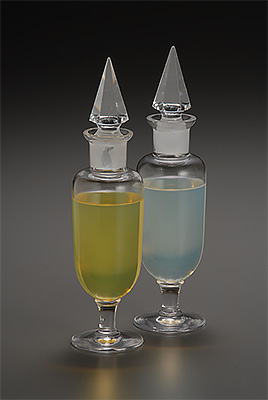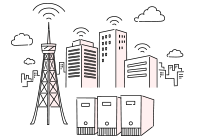 Communications Infrastructure
(Support for 5G)
JFC provides circuit boards that become parts for trunk lines, base stations, and submarine cables for optical communications through integrated production from ceramic substrates to circuit formation using thin-film technology. It also provides ceramics, which are used as materials in optical and wireless communications devices, to support the increasing volume of data communications in modern society.
Products
Parts for optical and wireless communications devices (Electronic Ceramics)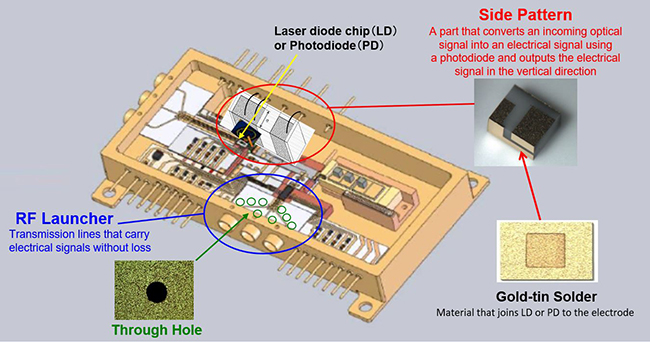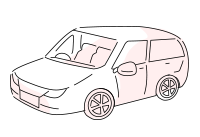 Although an automobile is made up of tens of thousands of parts, the JGC Group's functional materials also play an important role as part of automobiles and automobile manufacturing facilities. For example, JGC C&C's "silica sol" is used as a material for mufflers and diesel filters. JFC also supports the manufacture of automobiles by supplying a variety of ceramics that are parts of automobile-related manufacturing facilities.
Moreover, JGC C&C's petroleum refining catalysts are used in oil refineries that produce gasoline and other petroleum products as fuel. The JGC Group's functional materials play important roles in the production and operation of automobiles.
Products
Materials for mufflers and diesel filters
Supplying catalysts for the production of gasoline, light oil and kerosene

Products
Parts for automobile-related manufacturing facilities (Fine Ceramic)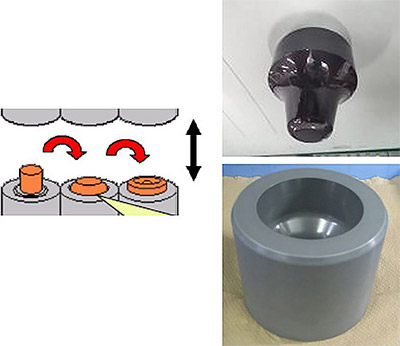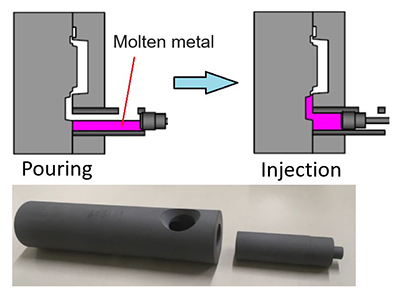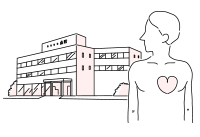 Medical devices require high safety and reliability because of their role in protecting lives and health. Ceramics provided by JFC are used in medical fields as part of medical equipment such as blood pump parts, orthodontic jigs and endoscope parts. Its high-precision processing technology and quality control system support many lives.
Products
Blood pump parts
Orthodontic jig
Endoscope parts
Fashion
(Chemical Fiber, Synthetic Resin, Plastic lenses and Cosmetics)
The catalysts and fine products manufactured by JGC C&C are closely related to what we wear on a daily basis. For example, "chemical catalysts" are used in the manufacture of petrochemical products and are indispensable for producing chemical fibers and synthetic resins. If you trace the roots of your clothes and shoes, JGC C&C may be involved. The fine product "titania particles" is used as a coating material for plastic lenses and plays a role in adjusting the refractive index and strengthening the frictional strength and impact resistance. Cosmetic materials are also used for functions that enhance the texture of the skin, as well as for wrinkle blurring and ultraviolet light absorption assisting materials. In particular, functional silica has recently attracted attention because it has less environmental impact than microplastic beads, and there is a growing need for its use.
Products
Plastic lenses coating material
Cosmetic material
Chemical catalyst (For production of chemical fibers and synthetic resins)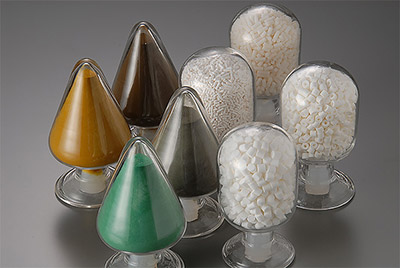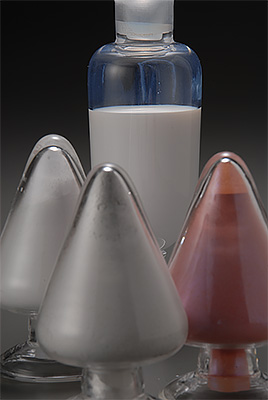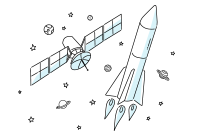 Ceramics provided by JFC are used in parts for satellites and rockets, and in mirrors mounted on satellites. The company's original "Metal Matrix Composites (MMC)" were also used in the parts of the asteroid probe "Hayabusa 2," and by taking advantage of its characteristics (light weight, low thermal expansion, vibration damping), they made a significant contribution to weight reduction and vibration suppression for the "Hayabusa 2."
Products
Parts for satellites and rockets (Engineering ceramics, electronic ceramics, Metal Matrix Composites (MMC))
Satellite mirror (Engineering ceramics)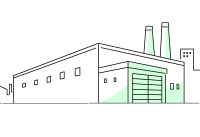 Factory Monitoring System
(Application to Smart Factories)
In order to establish a monitoring system for ergonomic and environmental information in the factory, "photovoltaic cells" which can react even in low-light environments such as indoor light is used. "Titania" is one of the materials used for new energy sources by JGC C&C. As a material for solar cells, it contributes to making factories smarter.
Products
Photovoltaic cell materials (Titania)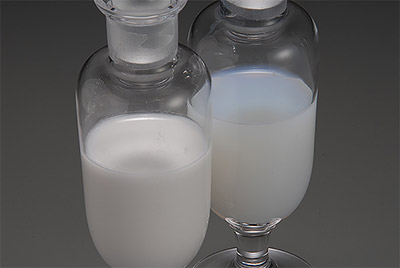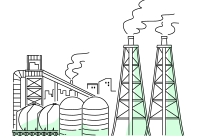 Catalysts for DeNOx of Flue Gas DeNOx Equipment
Nitrogen oxides (NOx), which are generated when materials are burned at high temperatures, not only adversely affect human health but also cause photochemical smog and acid rain. Emission limits have been set for thermal power plants and incineration facilities. In the 1970s, JGC C&C became the first company in the world to produce a honeycomb-like de-NOx catalyst. This system is still used as a catalyst in flue gas de-NOx systems at thermal power plants and incinerators, contributing to environmental protection.
Products
DeNOx catalyst for flue gas deNOx equipment (Environmental conservation catalyst)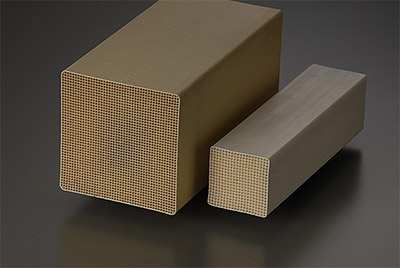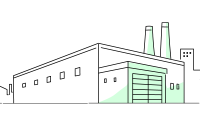 Factory Machine Tools and FPD Manufacturing Equipment
"Metal Matrix Composites (MMC)" unique to JFC are a functional material that realizes light weight, high rigidity, low thermal expansion and vibration damping. MMC are used for general industrial parts such as machine tools and robots, and for parts for precision machinery such as FPD Manufacturing Equipment.
Products
General industrial parts and precision machinery parts (Metal Matrix Composites (MMC))