Non-Ferrous Metal Refining
Non-Ferrous Metal Refining
Contributing to Expansion of Production of Rare Metals with Cutting-edge Technologies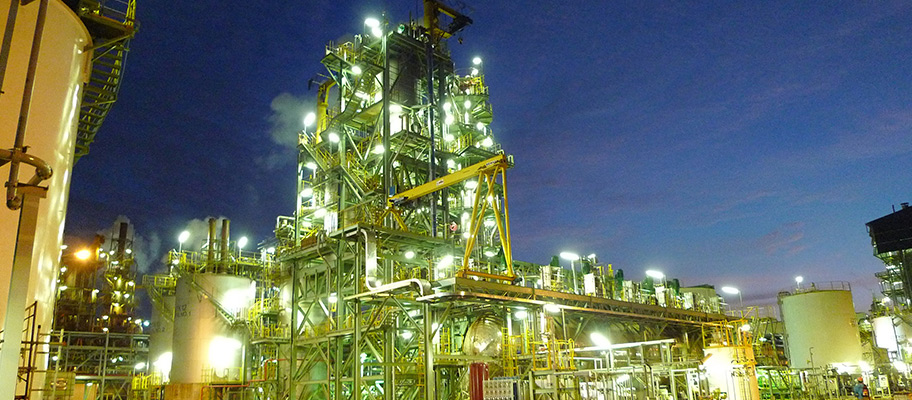 JGC handles non-ferrous metal refining plant construction projects based on its broad engineering technologies cultivated through designing and building chemical plants, nuclear-related facilities, and other facilities.
In particular, JGC possesses global top-class technology expertise and experience in designing and building plants for "wet smelting" which is at the center of interest because it addresses the problems posed due to the need to exploit lower-rank ore deposits, increased sulfur and other impurities in ores, and overall efforts to reduce the environmental burden resulting from processing these ores.
Securing non-ferrous metals, such as copper, nickel, and rare metals, is growing in importance worldwide amid robust demand from emerging countries. JGC contributes to the expansion of non-ferrous metal supply by offering integrated services for non-ferrous metal refining plant construction projects that extend from business feasibility surveys to design, construction, and test operation assistance.