Healthcare & Life Sciences

Pharmaceutical Module Engineering
Pharmaceutical Module Engineering
JGC's Module Technology Realizing High Quality and Quick Setup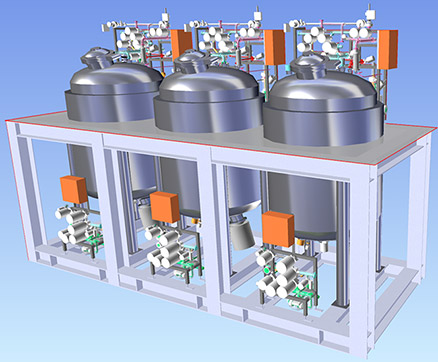 To meet the needs of customers who wish to set up and start operations at their plants as quickly as possible, JGC will design and construct pharmaceutical production facility by modularizing equipments, structures and piping.
The Features of JGC's Module Technology
We can modularize all kinds of production facilities through customization.
We can shorten construction times by making and inspecting equipment at the same time as carrying out construction work.
The building of modules in the ideal environment of a factory ensures quality.
The modularization of equipment will also contribute to easier operation, maintenance inspections and future improvements made by the customer.
Healthcare & Life Sciences