"Respect & Care -IIFTM" Program
"Respect & Care -IIFTM" Program
What is "Respect & Care - IIFTM" Program?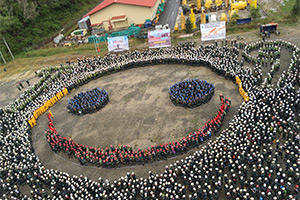 "Respect & Care - IIFTM" Program is based on the idea that safety is not only ensured through rule compliance, but also that relationships and caring for each other make the workplace safer, and it's driven by the JGC Group's leadership team. This initiative ensures safe site operations.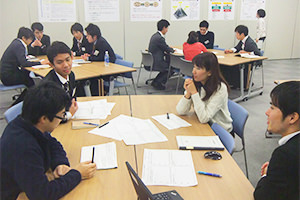 Younger employees are also given immediate responsibility at construction sites. Strong leadership is essential to manage the site.
We provides training in communication skills, relationship and leadership theory to help employees understand and practice leadership to achieve their goals.
Worksite "Respect & Care - IIFTM" Program
The "Respect & Care" program is based on the slogan, "All people should work healthy and return home safely," and We are engaged in a variety of activities to create a safe and secure work environment by building strong human relationships with workers on site and other Group employees. We carry out a wide range of activities with the aim of providing safe and secure work environments for workers at JGC construction sites. These include many activities.