Comprehensive Design Method
Comprehensive Design Method
Optimal Integration of Construction and Equipment, Operation, and Information Systems in the Comprehensive Design Method
Conventional hospital design methods could not avoid various problems after the completion of the facility because of their insufficient linkage among design requirements of hospital management, business operation, construction and equipment, and information systems. In order to prevent these difficulties, JGC optimally integrates the following three components by utilizing the "comprehensive design method."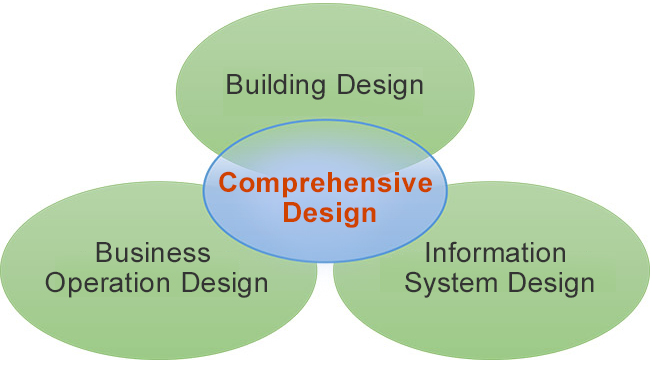 Utilization of the Comprehensive Design Method
In the comprehensive design method, each hospital work is segmented by its location (space-based) before work units (work packages) are identified for managing the work most efficiently, and the optimal integration of the three components is planned for each package. This process makes it possible to properly manage the comprehensive design.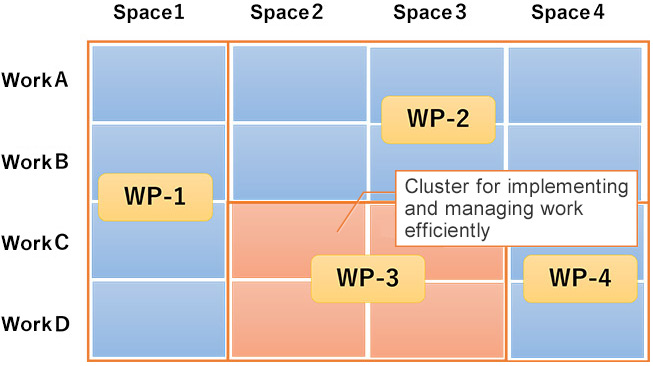 Work packages