Industrial Cleaning
Proven Cleaning Technologies Meeting Clients' Various Needs or Requirements.
Outline of Industrial Cleaning
In recent years, plants have become increasingly large and complicated. For such plants, industrial cleaning is extremely important for their sound and safe operation.
JGC has established various industrial cleaning technologies based on our abundant experience and know-how, and we can readily respond to clients' various needs.
Cleaning of Plants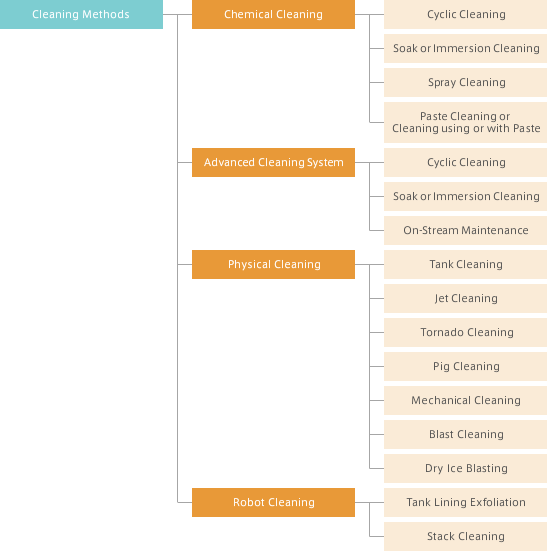 Eco-Friendly Chemical Cleaning
Chemical cleaning removes stains such as rust and oil formed and stuck to industrial facilities during installation or operation. Chemicals used are selected according to materials and structures of facilities and kinds of deposits accumulated on or stuck to them.
Citric acid, which is most often used for chemical cleaning, is contained in citrus fruits in large quantities and is familiar in our diet and eco-friendly.
System Flow of Chemical Cleaning