Refining/Petrochemical Complex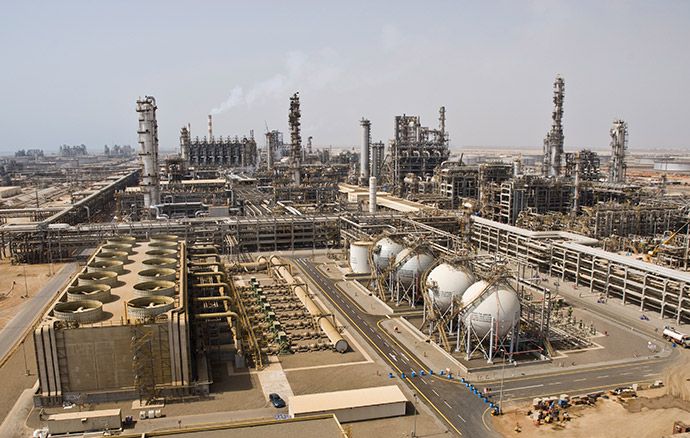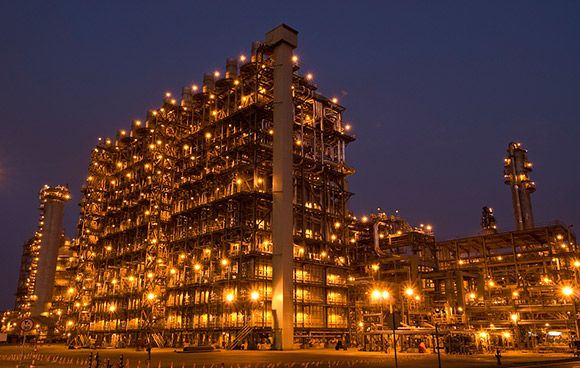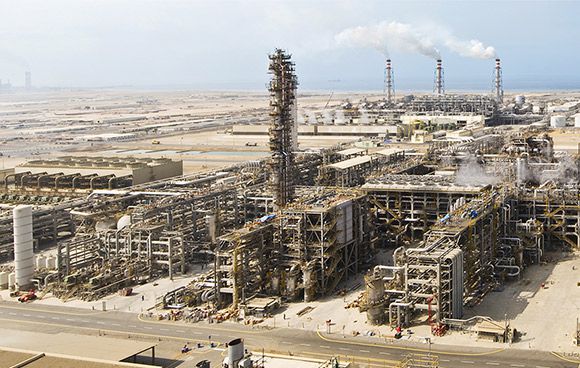 Client
Rabigh Refining and Petrochemical
Location
Rabigh/Saudi Arabia
Completion
2008
Scope
FEED/EPC
Capacity
Propylene: 900,000 T/Y
Ethylene: 1,300,000 T/Y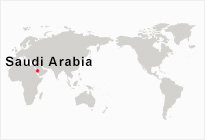 This project, promoted by Saudi Aramco and Sumitomo Chemical, called for engineering, procurement, and construction of a complex including both a petroleum refinery and petrochemical production facilities. The complex includes one of the world's largest High Olefin Fluid Catalytic Cracker and Ethane Cracker.
JGC has a long history of constructing oil refining, petrochemical, and gas processing plants for Saudi Aramco and Sumitomo Chemical, and it received the FEED (front-end engineering and design) contract for the main facilities of this complex in 2004. JGC's performance record and wealth of experience led to its being awarded the EPC contract in 2006.
At the time of the award, the Middle East was experiencing a plant construction boom. Materials costs soared, equipment delivery deadlines had to be extended, a shortage of large-capacity shipping had to be overcome, and there was a shortage of qualified subcontractors available. All these factors caused significant difficulty for the project, but the JGC project team pulled together to overcome the obstacles and complete the plant successfully.
JGC also invested in an IWSPP Project whose purpose is to supply power, water, and steam to the complex. In addition, JGC is responsible for the construction, operation and maintenance of the necessary facilities. Furthermore, through this project, JGC served as a support for Japanese business expansion overseas, making this a very valuable and important project for us in many ways.