Gas Processing Plant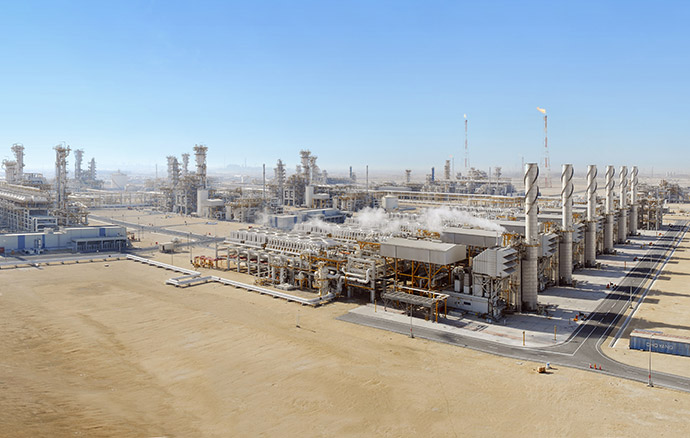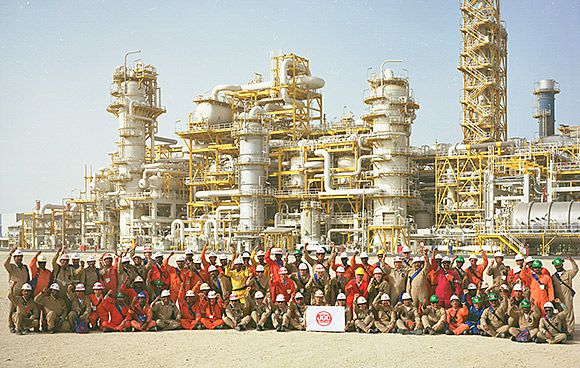 | | |
| --- | --- |
| Client | Dolphin Energy Ltd. |
| Location | Ras Laffan/Qatar |
| Completion | 2006 |
| Scope | EPC |
| Capacity | 2,600 MMSCFD |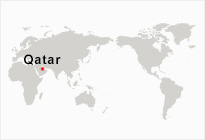 The Dolphin Gas Project of Dolphin Energy is a major regional strategic energy initiative. Since July 2007, the Company has been producing, processing and supplying substantial quantities of natural gas from offshore Qatar to the United Arab Emirates via its dedicated sub-sea export pipeline.
Production reached the maximum authorized throughput of 2 billion standard cubic feet of gas per day (scf/day) in February 2008 and delivery of natural gas to Oman started in October of the same year.
The overall investment in constructing the entire Dolphin Gas Project - wells, sea lines, processing plant, export pipeline, receiving facilities and the UAE Gas Network - has made it one of the largest energy-related ventures ever undertaken in the Middle East at a cost of US$5.8 billion.
JGC was awarded a contract for the large-scale onshore natural gas processing facilities of the Dolphin Gas Project by Dolphin Energy Limited. The contract was won on a competitive bidding basis in 2004 and focused on the EPC (engineering, procurement and construction) for the processing plant with capacity of 2.6 billion scf/day, which produces sales gas, ethane, LPG and condensates, at Ras Laffan Industrial City in Qatar.
Completed in 2008, the project was executed during a construction boom in the Middle East, and labor shortages, soaring materials costs and delays in the delivery of procured equipment caused numerous challenges. However, JGC persevered in overcoming the issues faced, leading to the successful completion of the EPC contract.
JGC's extensive experience in Qatar includes the construction of an NGL Recovery Plant in 1980 and Liquefied Natural Gas Plant in Qatar in 2000.