Shows Held for Basra Elementary Students
News Releases 2022
Jun. 22, 2022
Shows Held for Basra Elementary Students
10Yokohama, Japan― JGC Holdings Corporation has announced that science shows were held on June 5-6 this year for elementary students in Basra, Iraq, by JGC Corporation, the Group's overseas EPC operating company.


Academic decline remains an issue in postwar Iraq, where a lack of educational investment in Basra Province and elsewhere in recent years has impeded plans to provide classrooms, instructors, and teaching materials. Improving educational standards and enrollment has proved challenging. At the same time, Iraq as an oil-producing country does not stand apart from the rapid global trend toward low-carbon and decarbonization, and science education is increasingly important in pursuing these goals and diversifying industries.

The JGC Group views it as a material issue to work with our local communities around the world. We are actively engaged in projects that benefit local communities, especially in areas where plants are constructed.
Currently, many Basra residents living near a JGC refinery upgrading project are working on the project. This harmonization with the local community has been instrumental in ensuring smooth project execution at the construction site. In addition to reinforcing these community ties, the recent science shows were held as part of a long-term commitment consistent with national needs to kindle youth interest in science and technology and foster human resources for Iraq's future energy industry.
The science shows are summarized below.
【Overview of science shows】
・The program on June 5-6 targeted some 2,600 students at about 20 Basra elementary schools. Six shows at an event hall in Al-Zubayr were attended by 1,235 elementary students over both days.
・Each show was one hour. Experiments included (1) an air cannon, teaching about unseen air currents, (2) liquid nitrogen, to explore the world of ultra low temperatures, and (3) electrostatic experiments, revealing invisible electric fields.
・The shows were a facet of CSR to strengthen elementary science education in Basra undertaken with IC Net Limited, which has extensive experience and expertise in educational programs outside of Japan.
・On stage, the performers were provided by Yonemura Denjiro Science Production, with Basra-based NGO Larsa (chaired by Bassam Alwachi) arranging the venue and coordinating with local elementary schools.
・A similar program is also planned for 2023.

【Learn more】
Basra refinery upgrading project
Read the August 13, 2020, news release
https://www.jgc.com/en/news/2020/20200812_1.html

IC Net Limited
Since 1993, IC Net Limited projects have addressed social issues through human resource development, system construction, and public/private technical skill-building at the request of governments in developing countries. Mainly funded with official development assistance, this work has benefited more than 150 countries around the world. As a member of the Gakken Group, which is a leader in Japanese education, the company has also been expanding Gakken operations overseas.

Yonemura Denjiro Science Production Inc.
Since 1998, Denjiro Yonemura Science Production has been bringing children the fun and wonder of science through shows and workshops on scientific topics, contributing to their intellectual curiosity and growth. As veteran performers, their cast of entertaining educators has presented more than 1,000 science shows in Japan and more than 100 overseas, in 18 cities and eight countries.
http://www.denjiro.co.jp/company/?lang=en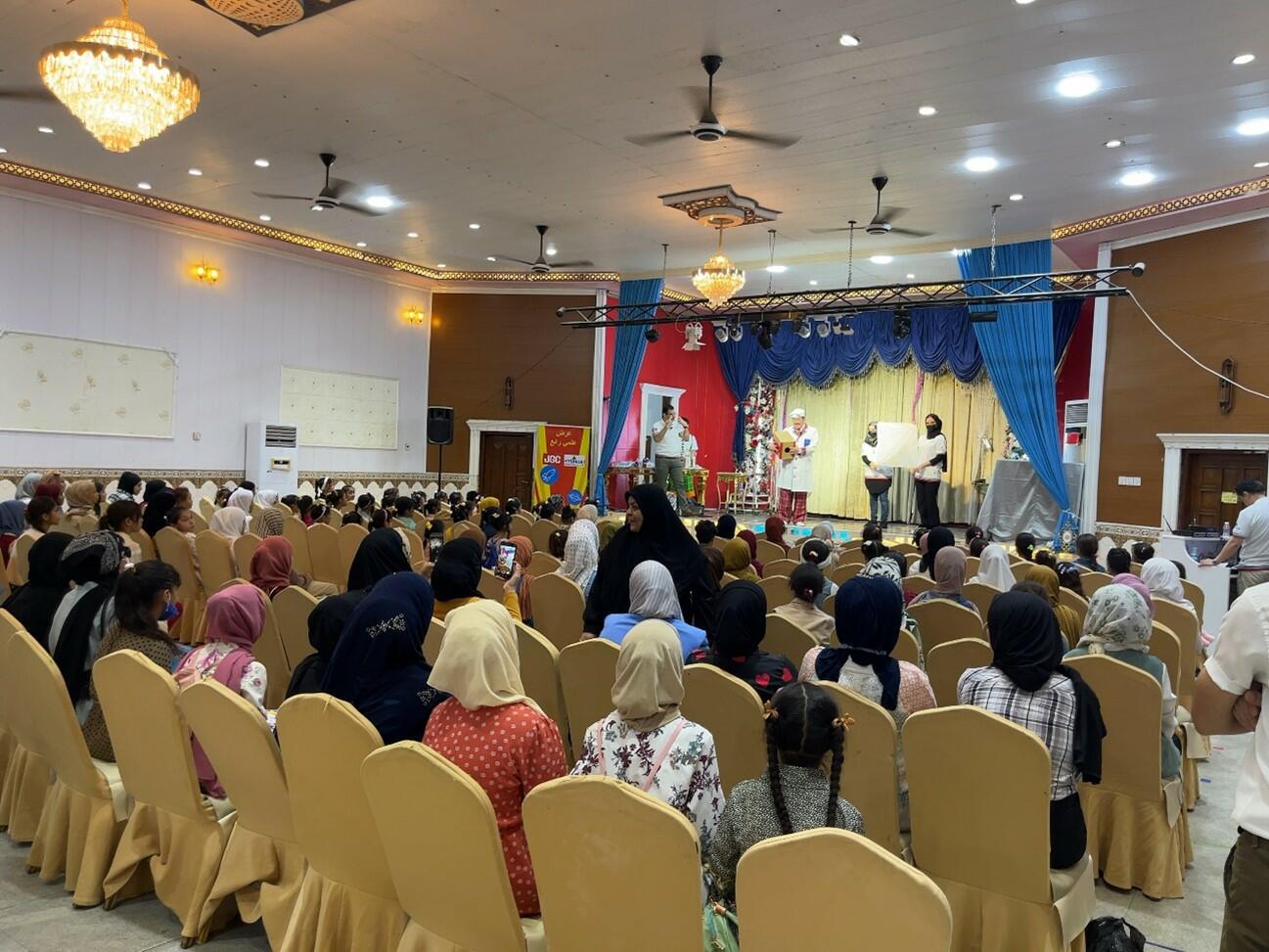 Elementary students attending a science show. Simultaneous Japanese-Arabic interpretation was provided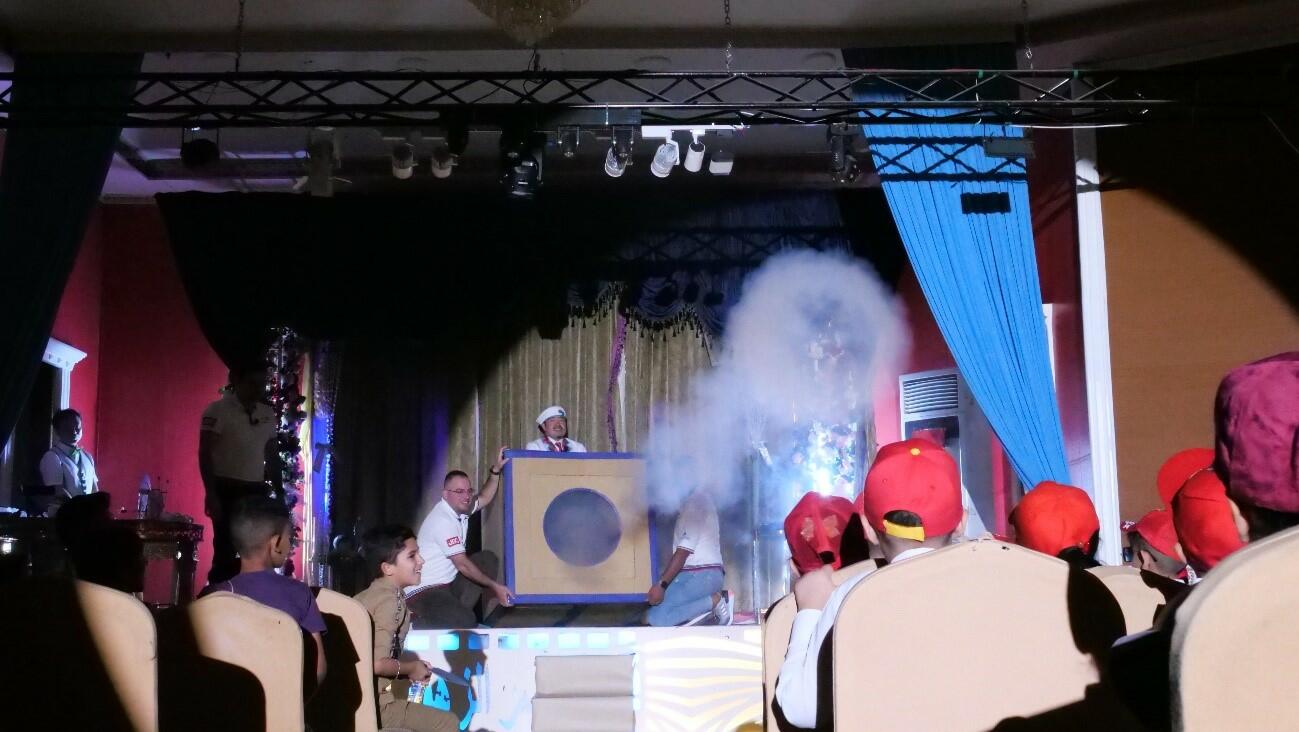 From a smoke-filled cardboard air cannon, students learned about the shape of the air ejected.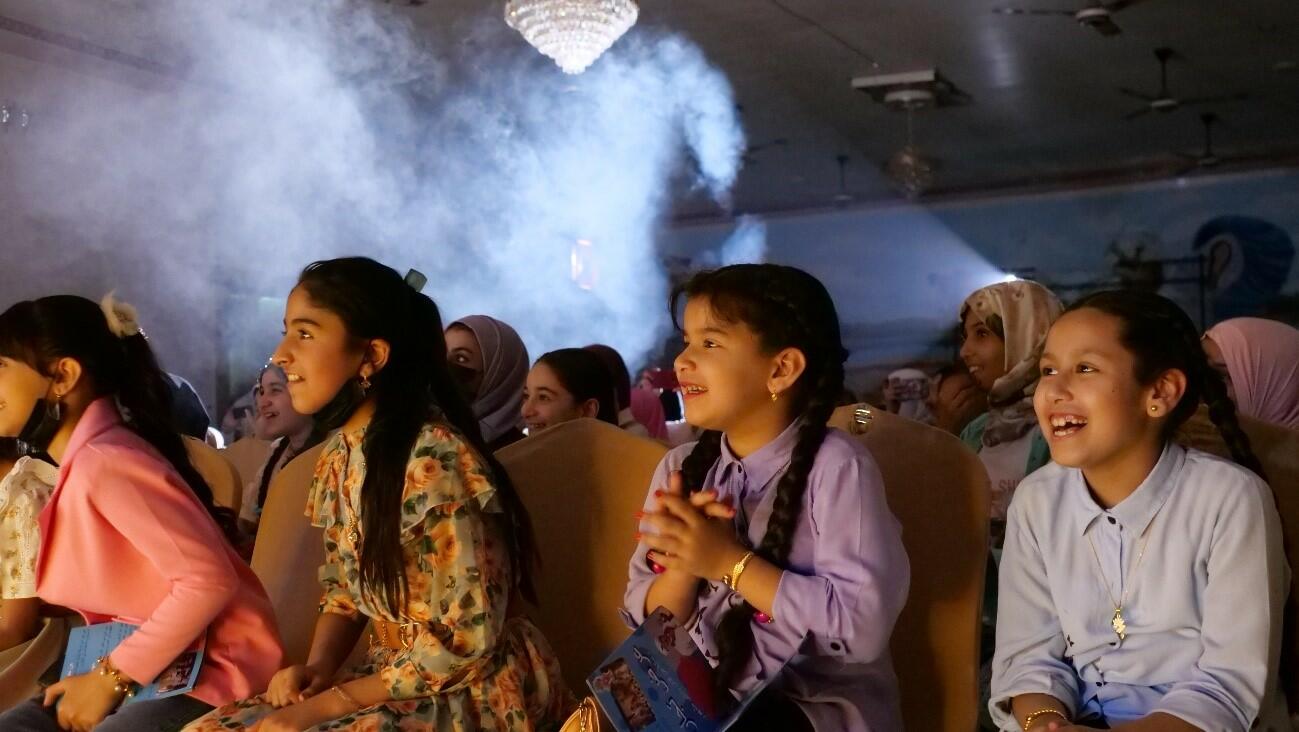 Children who had not participated in science experiments at school were thrilled to see their first demonstrations during the show.