In the great wave of postwar reconstruction and economic growth of Japan, JGC received successive contracts to build petroleum refineries and petrochemical plants.
In 1956, the company won the contract for construction of the Tokuyama Refinery from the ground up for Idemitsu Kosan.
This was Japan's first grassroots petroleum refinery, and the successful completion of this project on a short delivery schedule established JGC's high reputation as an engineering contractor. JGC made significant contributions to the construction of infrastructure for the rapid growth of Japan's economy.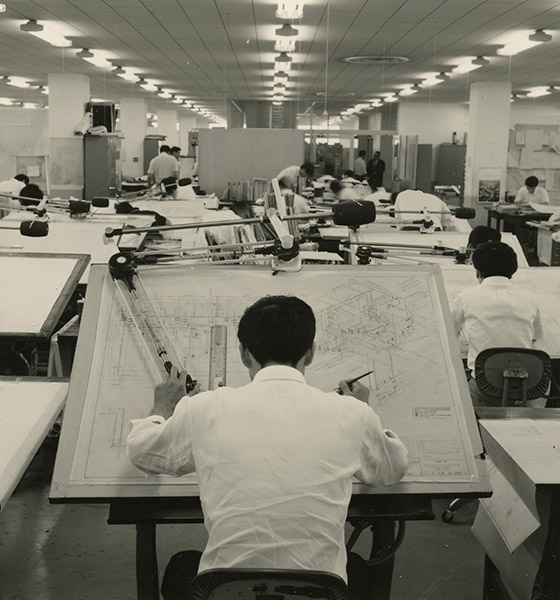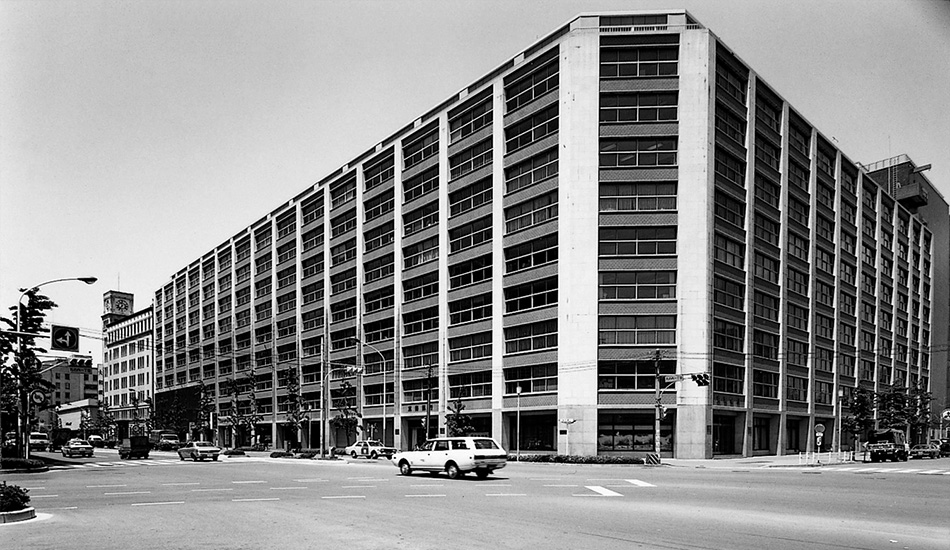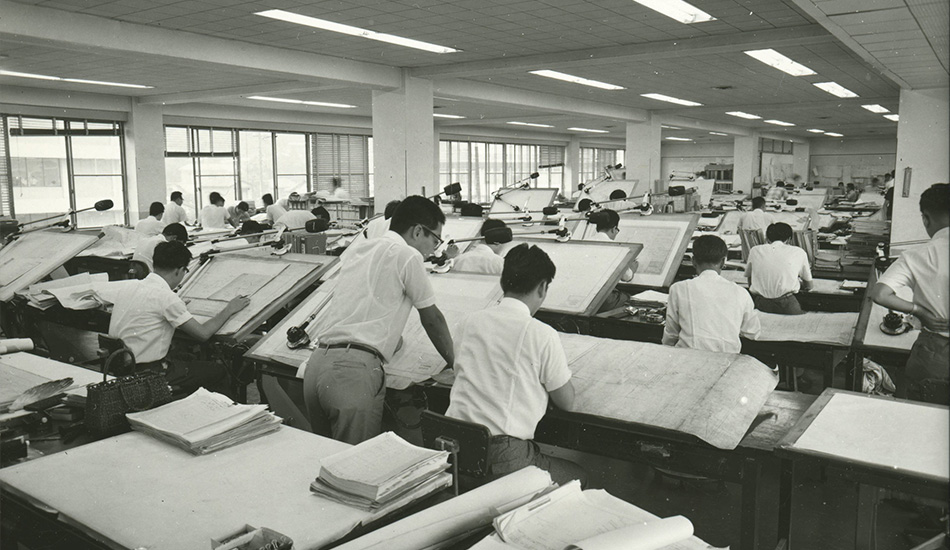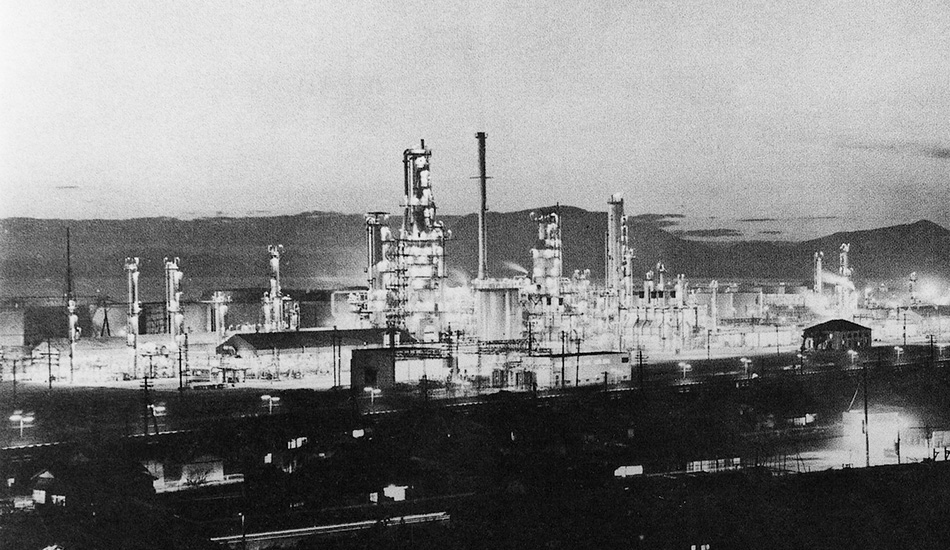 Founded an administrative building, catalyst preparation factory, and research institute in Kamiooka, Yokohama city
Contracted to build the Tokuyama oil refinery project for Idemitsu Kosan, the first newly founded grass roots oil refinery in Japan.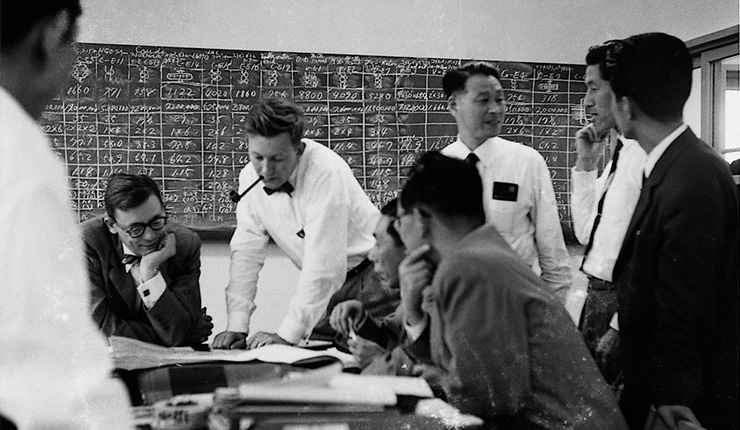 Founded JGC Catalysts and Chemicals Ltd. (formerly Catalysts and Chemicals Industries Co., Ltd.)in Japan