Technologies (O&M/Other Services)

Longevity Prediction
Longevity Prediction
This service predicts time-dependent changes, such as the deterioration and service life of catalysts and solvents used in plants. Machine learning of daily operation data enables the establishment of a more highly precise prediction model, leading to efficient maintenance work (schedule planning, implementation, purchase of replacement parts). This also enables the identification of operational factors affecting time-dependent changes.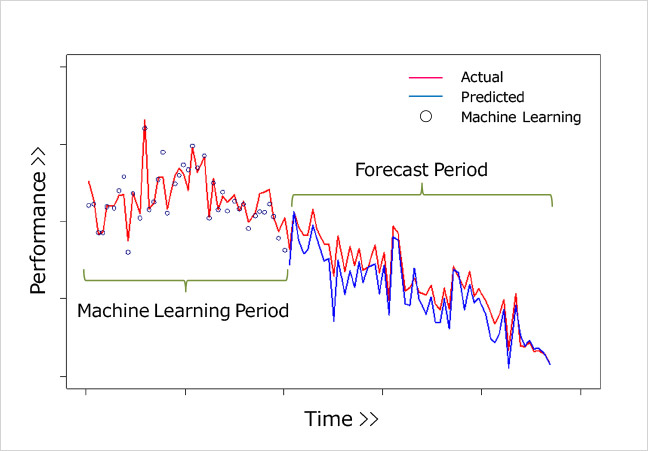 Deterioration of catalysts and solvents
Development status of corrosion, fouling, and clogging
Actual Example of Data Analysis
Our client's prediction model for catalyst deterioration showed a deviation from the actual deterioration, and the client felt the need for a more accurate prediction model for time-dependent catalyst deterioration. To answer this need, JGC identified operational factors affecting the deterioration speed and has established a highly accurate prediction model created from machine learning of those factors. This enabled not only optimized maintenance planning but also optimized operation planning produced through the identification of operational factors affecting catalyst deterioration.
2 deliveries to energy-related plants in Japan and abroad (as of January, 2017)